'Tis the Season for Savings at Dufry Duty-Free
Discover a world of gift and enjoy ongoing sales at Dufry's airport locations in Phnom Penh and Siem Reap.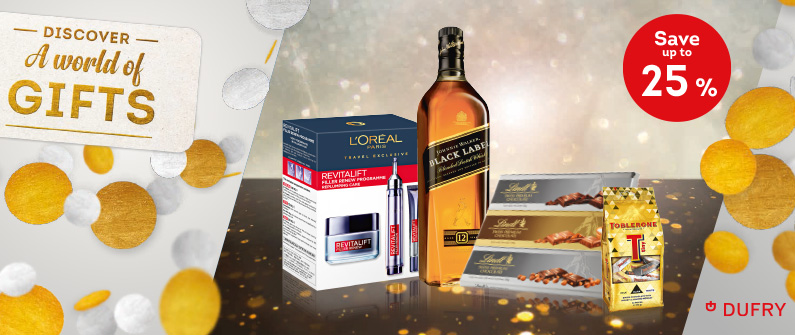 Travelers, prepare to indulge.  
In celebration of the upcoming holidays and turn of the new year, Dufry is offering major sales at both of its duty-free stores, located in Phnom Penh and Siem Reap Airports. This global promotional sale, "Discover a World of Gift," began in October and will run through January 2.  
As part of the sale, patrons can buy two chocolates and get the third free; enjoy up to 25% off of liquor purchases; and seek out sales of up to 20% on select travel items, perfumes and gifts.  
As the world's leading travel retailer, Dufry knows how to anticipate travelers' needs and desires. Open from 5 o'clock in the morning to midnight every day, Dufry's duty-free shops have proven popular with Cambodia's passengers since first coming to the Kingdom in 2014.  
Pop by Dufry this holiday season to partake in free food tastings, perfume tests and bargain shopping--and enjoy a bonus gift with every purchase.  
For additional benefits and discounts all year long, register for RED by Dufry loyalty program today for 5% Discount immediately and worldwide (exclude Promotion Item and Tobacco). 
For more information about  RED by Dufry loyalty program, please visit www.redbydufry.com
All shops open from 5.00 am to midnight.