Subscribe to our Newsletter and follow up all developments at our 3 airports.
Volume 10 / January 2019
Cambodia Airports Reveals Rebranding
Body:

At our recent appreciation parties for our partners, we announced a new branding approach that will better align us with VINCI's extensive network. 
As we look back on the numerous successes of the past year, we at Cambodia Airports are invigorated. Challenging as it may be to pursue even greater accomplishments in the upcoming year, it is a challenge we are excited to undertake with the consistent support of our many partners.
Earlier this month, we took the time to celebrate 2018 and give an overview of our plans for 2019 alongside our partners at a series of appreciation dinners, which were held in all three cities in which our airports are based. We welcomed approximately 400 guests -including our partners, airline representatives, members of the private sector and government officials- to network, enjoy dinner, and potentially win flights to international destinations via our lucky draw.
These events also gave us the opportunity to reveal our new branding, which will visually link Cambodia Airports to VINCI's extensive network, while simultaneously sporting a distinctive local sign to enhance our regional anchoring.
This rebranding comes at a significant time for VINCI Airports, as it has recently acquired its 46th international airport, begun handling more than 195 million passengers across its airports annually, and is set to become the global leader in airport development within two years' time.
Our airports are among the most dynamic in VINCI Airports' network, and with VINCI Airports' expertise we are poised to become a central hub of activity for travelers to the region.
As we strive to extend the Kingdom's airport network, we are grateful to be backed by shareholders and global leaders who are committed to helping us make our visions a reality.
Eric Delobel,
CEO of Cambodia Airports
Traffic data
---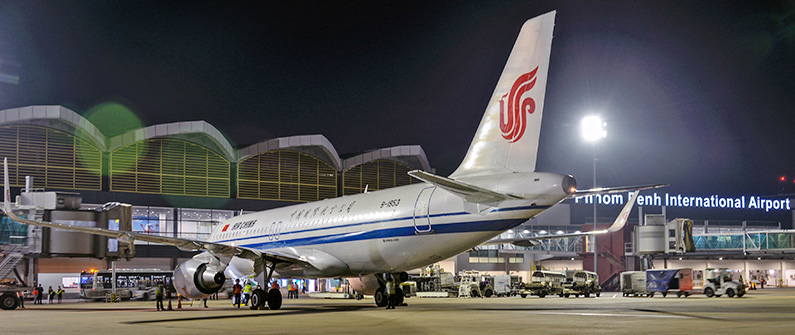 AIRLINE OF THE MONTH
Land your dream with Air China
The flagship Chinese airline recently launched a new flight path to the Kingdom.
---
---
Dining and shopping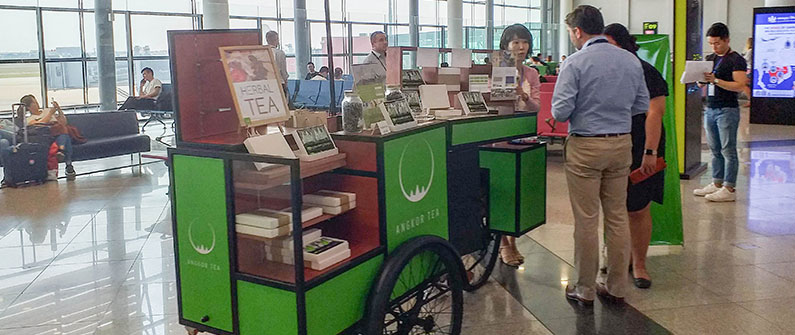 Angkor Tea: Taste the Kingdom
The brand recently began selling its high-quality, locally-produced teas from a cart in the capital's airport.
---
About us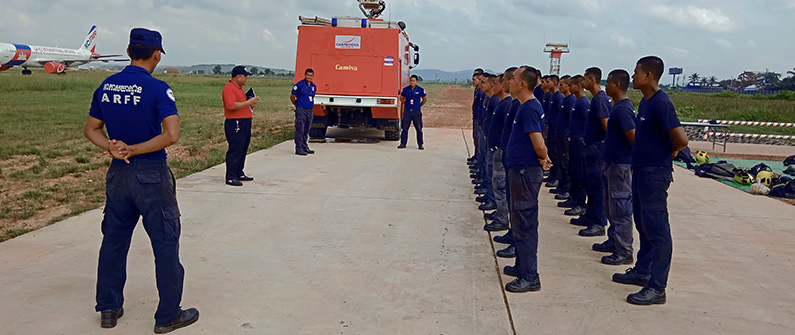 Firefighters at Sihanouk International Airport awarded certificate by SSCA
The firefighters underwent a three-month training program to further ensure their preparation in event of emergency.
---
---
Subscribe to our newsletter