Subscribe to our Newsletter and follow up all developments at our 3 airports.
Volume 06 / September 2018
A Call for Celebration
Body:
As we continue to see consistent growth, we take this opportunity to celebrate several partner airlines' successes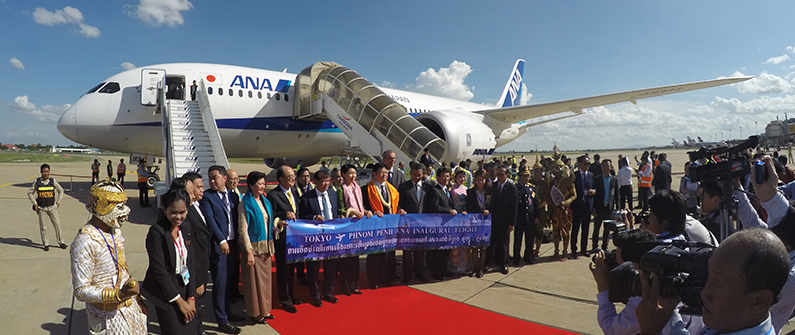 ANA's consistent flights between Phnom Penh and Tokyo, launched two years ago, have proven incredibly popular among locals and international tourists alike.
As the Kingdom prepares to enter its popular tourist season, we at Cambodia Airports have our sights set on ensuring this year is our most successful yet.
Our success is well intertwined with that of our dynamic network, and as such we are excited to announce that VINCI Airports—which manages and operates all three of our airports—has recently expanded its portfolio to a total of 44 airports worldwide.
We are also proud this month to celebrate with two of our major airlines as they recognize the anniversaries of their inaugural flights to Cambodia.
All Nippon Airways, Japan's largest airline in terms of fleet size, became one of the first Japanese carriers to provide direct flights to the Kingdom when it launched daily flights to Cambodia's capital two years ago. Low-cost carrier Hong Kong Express launched its first flight between Hong Kong and Siem Reap three years ago this month, and has been offering thrice-weekly flights between the two cities ever since with plans to offer daily routes within the year.
Together, these two airlines have flown more than 200,000 passengers in their years of service to the Kingdom, and they look forward to many years of successful flights to and from Cambodia in the future.
It is thanks to the flights on offer by dedicated airlines such as these that we continue to see surging growth in our local tourism industry.
Eric Delobel,


CEO of Cambodia Airports
Traffic data
---
---
---
Dining and shopping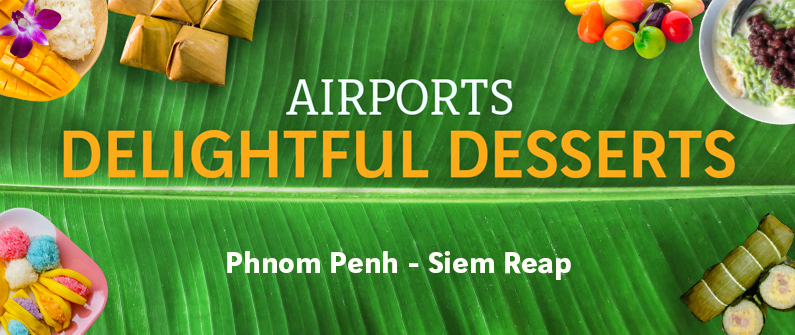 Delightful Desserts: A Delicious Success
Passengers enjoyed a taste of Asia's most delectable dishes at Cambodia Airports' fifth annual food festival.
Read more
---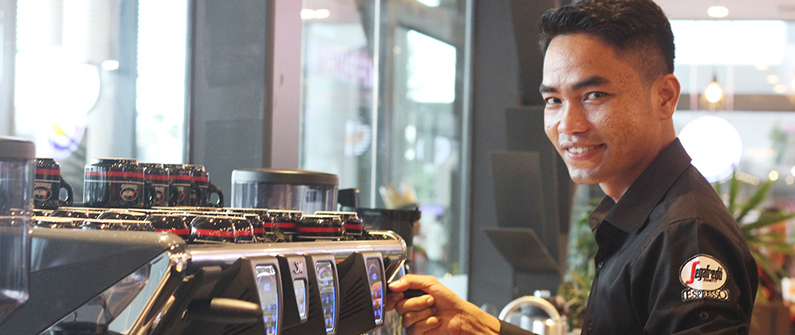 Eat, drink, and be merry at Phnom Penh's fully functional Dining Gallery
With the launch of its seventh restaurant, the new dining gallery is now fully operational -and already proving popular.
Read more
---
Milestones and events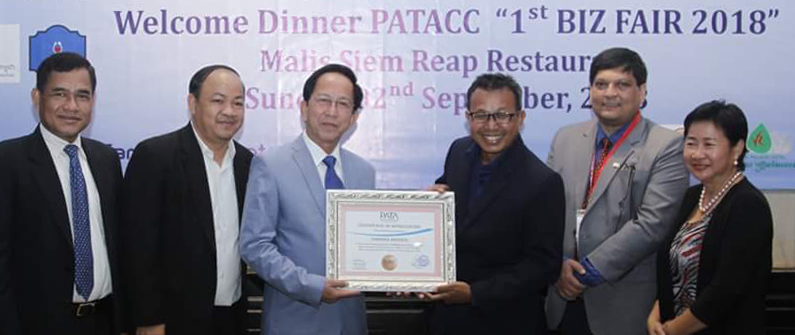 As Tourism Increases, Businesses Prepare for the Future
Several events held recently by PATA and CAMFFA aimed to help Cambodia prepare for guaranteed growth of passengers and cargo.
---
About us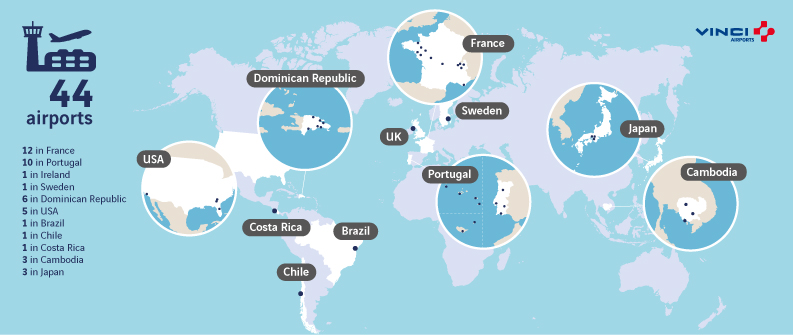 VINCI Airports Expands Globally
VINCI Airports, the concessionaire of Cambodia's airports, has expanded to operate eight new airports in Europe and the Americas.
---
---
Subscribe to our newsletter