Siem Reap providing hands-on education to the next generation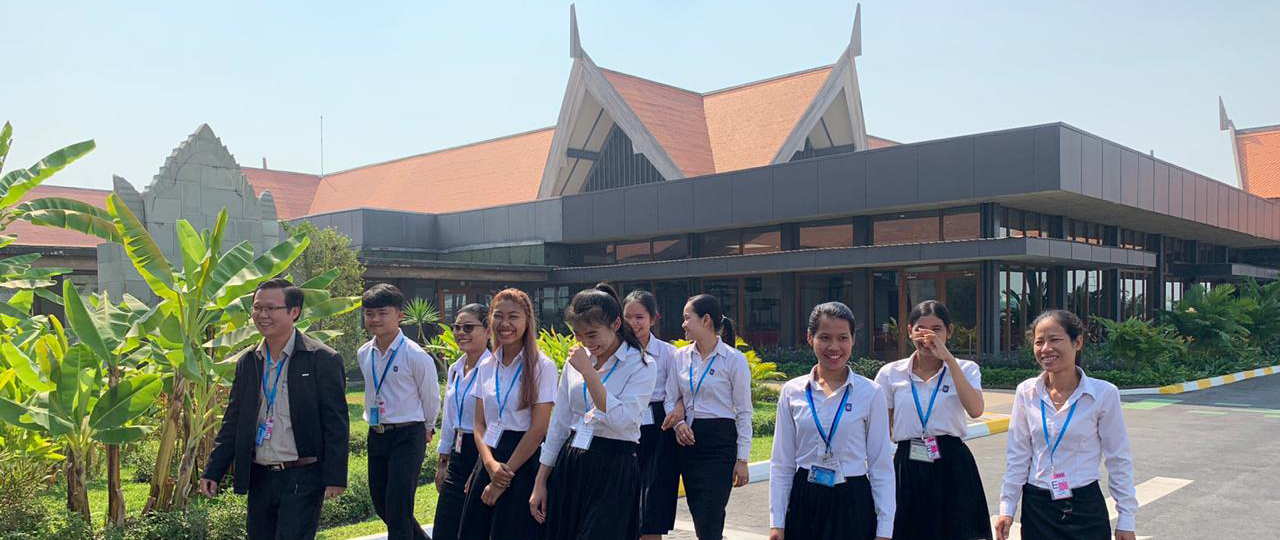 Siem Reap International Airport hosted a group of Build Bright University students who were visiting the airport to learn about how large companies operate, particularly those with intertwined teams and infrastructure, that are public facing and work with the government. ​​​​​​​
"Education is one of our CSR pillars, as we can see that it is a top priority for a developing country like Cambodia," said an airport spokesperson, "and companies like ours have an essential role to play in giving students a glimpse of a professional environment with international standards."
Students toured the facilities and attended presentations led by airport managers, describing airport processes and the essential public services that airports provide. Let's hope it will inspire the great minds of the younger generation to share their talents with us in the future!