"Fam Trips" made successful thanks to local partners
As Cambodia Airports welcomes airlines to experience the best of Cambodia's cities, local hotels and resorts go the extra mile.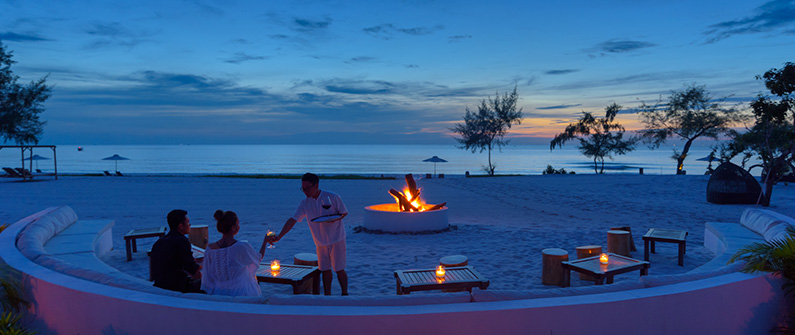 The Royal Sands Koh Rong (www.theroyalsandskohrong.com), a five-star resort offering beach views and private island comforts, is one of the many partners whose hospitality has been crucial for Cambodia Airports' recent "fam" trips. ©  Photo courtesy of The Royal Sands Koh Rong.
In its active commitment to helping the Kingdom further expand its tourism industry, Cambodia Airports has launched a series of familiarization tours ‑better known as "fam" trips‑ to encourage an increased slate of direct flights to Cambodia's growing cities.
During the 2018 fam trips, representatives from various potential partner airlines were invited to witness the beauty of Sihanoukville, a growing gem along the Cambodian coast, and its surrounding islands.
With the help of multiple local partners, Cambodia Airports was able to treat the airlines' representatives to organized events, meals and lodgings at some of the country's most beautiful retreats and hotels: Independence Hotel and Spa, Naia Resort, White Boutique Hotel, and Sok San Beach Resort all offered assistance during these trips. The Royal Sands Koh Rong, a five-star exclusive resort just off the coast of Sihanoukville, also assisted by sponsoring much of the cost of accommodation for all airline guests.
Thanks to these local businesses, Cambodia Airports has been able to effectively demonstrate the market feasibility of new, direct flight paths to Sihanoukville, Cambodia's fastest-growing city.