AIRLINE OF THE MONTH
"Now everyone can fly" with Thai AirAsia
The low-cost airline, which currently operates three routes between Cambodia and Thailand, is launching two new routes in June and July.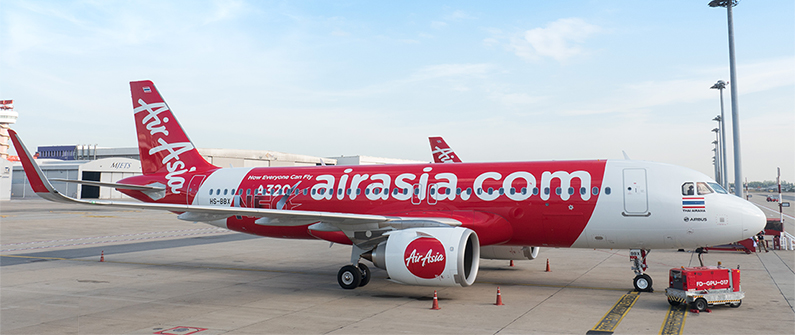 Thai AirAsia has had a long history with Cambodia Airports, having launched its first flight to the Kingdom in 2005 with its inauguration of regular flights between the Thai and Cambodian capitals.
The airline's currently active routes include thrice daily flights from Bangkok's Don Muang Airport to both Phnom Penh and Siem Reap, as well as daily flights between Siem Reap and Phuket. The airline recently began offering four weekly flights between Phnom Penh and Phuket beginning June 1, and in July it will commence operations of four weekly flights between Bangkok and Sihanoukville.
With the inauguration of its first flights between Phnom Penh and the beachside shores of Thailand's Phuket, Thai AirAsia has opened up a prime touristic opportunity for travelers through Cambodia's capital. From June through October, Thai AirAsia will be the only airline to provide direct flights between these two popular destinations.
"Cambodia is a high growth potential market that has already shown growth in terms of its economy, trade, investment and tourism, which is also the main catalyst for its recent boom in visitation," said a Thai AirAsia representative. "Cambodia is a major tourism destination, drawing people from across the globe. These reasons have made Cambodia a target market for AirAsia, and led it to continuously add routes to the country."
As a joint venture between Malaysian budget airline AirAsia and Thailand's Asia Aviation, Thai AirAsia serves AirAsia's regularly scheduled domestic and international flights through Thailand. A friend to travelers on a budget, it has been operating since 2004 and currently has a fleet size of 62 planes, serving 100 routes to more than 140 destinations.
More information:
Thai AirAsia sales counter at Phnom Penh International Airport
Tel: (+855) 81 777 988
https://www.airasia.com - https://www.facebook.com/AirAsiaCambodia