AIRLINE OF THE MONTH
Experience the heart of the Filipino with Philippine Airlines
For the first time, fly nonstop from Phnom Penh to Manila on this award-winning, four-star airline.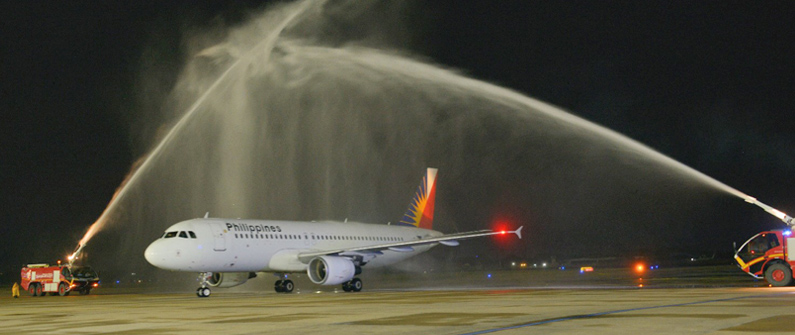 Philippine Airlines first took to the skies in 1941, when it launched its inaugural flight and earned the distinction of becoming Asia's first airline. As the national carrier for the Philippines, the airline has steadily grown to offer full-service flights to 41 international destinations and 36 domestic cities, covering two-thirds of the globe with its youthful fleet of 97 aircrafts.
Now, Philippine Airlines has brought its service to the Kingdom: on April 1, it launched consistent flights between Phnom Penh and Manila, and now offers five times weekly flights between the two capitals. The new flight paths have opened just in time for Cambodia's travelers to enjoy the flight promotions on offer through April 30, as Philippine Airlines celebrates its 78th anniversary by lowering prices for flights to destinations around the world.
"We recognize that Cambodia is a treasured tourist market, and Phnom Penh is the hub of a growing economy. Philippine Airlines is looking forward to introducing Filipino, Asian and American travelers to the unique tourist attractions of the Kingdom and its capital city," said Mr. Jaime Bautista, President and Chief Operating Officer of the airline. "We hope this will help strengthen the robust friendship and Asean solidarity that makes the Philippines-Cambodia relationship special."
Eric Delobel, CEO of Cambodia Airports, said, "Strengthening our connectivity with the Philippines has been a key objective. First, tapping on tourism, flights between Siem Reap and Cebu began in 2012. Then, as business opportunities between the two countries has continued to grow, now linking the capital cities – Manila and Phnom Penh – appears compelling and sustainable. Now, with eight out of ten Asean countries directly served, Phnom Penh International Airport has further extended its connectivity in the region."
Philippine Airlines also offers travelers some of the shortest connections and most direct flight paths to the east; the carrier boasts the most extensive network of destinations in North America of any Southeast Asian airline, with 57 weekly direct international flights out of Manila to such cities as New York, Los Angeles, Honolulu and Toronto. With the new direct flights out of Phnom Penh, Cambodians can now more easily take advantage of this extensive network - by first flying to Manila, and then flying anywhere around the world.
Flights out of Phnom Penh are scheduled every Tuesday, Wednesday, Friday, Saturday and Sunday with departure at 00:45 and arrival in Manila at 04:40. From Manila, flights to the capital are scheduled every Monday, Tuesday, Thursday, Friday and Saturday with departure at 22:00 and arrival in Phnom Penh at 23:55.
With its sights set on becoming a five-star airline by 2020, Philippine Airlines is known for its world-class service: it is currently ranked 49th out of the top 100 airlines worldwide, and recently earned the title of "Most Improved Airline for 2018" by Skytrax.
Book your flight: www.philippineairlines.com