AIRLINE OF THE MONTH
Local Airline a Symbol of Success
Cambodia Angkor Airlines, the longest operating local airline in the Kingdom, is a leader in Cambodia's homegrown aviation landscape.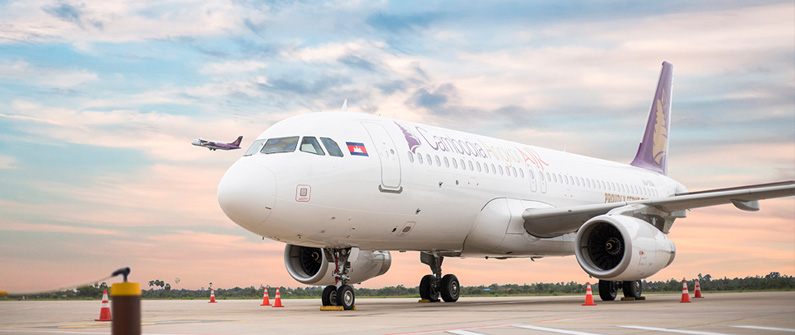 As a proud national flag carrier, Cambodia Angkor Air chose its name to reflect the history, culture and identity of the Kingdom when it launched services in July 2009.
Cambodia had not been home to a national airline for nearly a decade at the time of Cambodia Angkor Air's inauguration, as Royal Air Cambodge ceased operations in 2001. It became a symbol of rebirth for local carries in the Kingdom, with six other locally-founded airlines following in its footsteps and commencing operations in the years after Cambodia Angkor Air's launch.
Since its first commercial flight on July 28, 2009, the airline has carried travelers from each of Cambodia's airports to major cities in the region and beyond. The airline is currently expanding its regular flights to South Korea, Japan, Malaysia and Singapore, and even offers flights to major European metropolises, including London and Paris, through its partnership with Vietnam Airlines.
As the airline expands its offered routes, it also aims to increase its current fleet of six aircraft to include 10 more Airbus A320 aircraft within the next few years.
It offers both business and economy classes, and tickets for Cambodia Angkor Air flights can be bought online or through branch offices in Cambodia, Vietnam and China.
More information: www.cambodiaangkorair.com