AIRLINE OF THE MONTH
Fly Bangkok Airways, Asia's Boutique Airline
Join the airline in celebrating its 50th anniversary and 21 years of service to the Kingdom.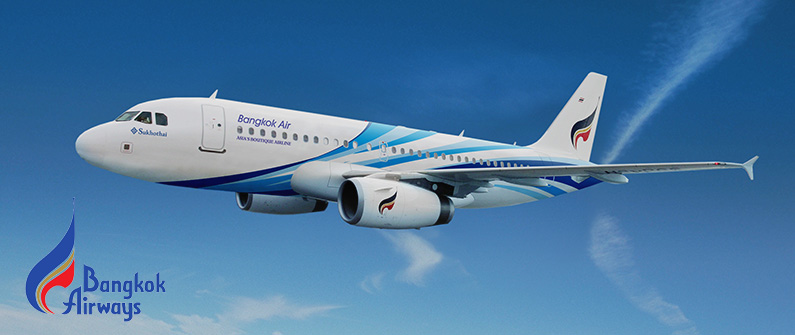 Credibility and comfort are of great importance to Bangkok Airways, where friendly service is offered with a smile. 
The first private airline to be established in Thailand back in 1968, Bangkok Airways reached a huge milestone this year as it celebrated its 50th anniversary of operations. With its sizable fleet of 39 aircraft, the airline now flies to more than 28 locations across Thailand and Asia. 
Cambodia is considered one of the key markets for Bangkok Airways, which began its relationship with Cambodia Airports in 1997 when it launched its first flight between Bangkok and Phnom Penh.  
Service to the Kingdom has only grown since, as Bangkok Airways serves six non-stop daily flights out of Phnom Penh and five non-stop daily flights out of Siem Reap to the Thai capital. The airline is excited to see these flight paths becoming even more popular: in the third quarter of 2018, the number of passengers who flew Cambodian routes on offer by Bangkok Airways increased by 6%.  
With short flights to main tourist destinations and popular beaches in Thailand and across the region, Bangkok Airways is a prime option for those seeking a getaway without the lengthy travel times. 
More information: www.bangkokair.com

Bangkok Airways: Passenger Perks  
Every passenger who flies with Bangkok Airways is offered several exclusive services. 
All Bangkok Airways passengers can enjoy access to the boutique lounge. Clean and comfortable, the boutique lounges in Siem Reap and Phnom Penh Airports are similar  to  business-class style lounges offered  by  other  airlines. The striking difference? They are available to all passengers, with no extra charge or  hidden  fees.   
Each lounge has a courtesy corner where passengers can treat themselves to a multitude of free snacks and various choices of hot or cold drinks. Passengers can also enjoy free internet access from one of several computer booths, while a kid͛s corner located within the lounge area will satisfy the needs of young children.   
From lounge snacks to in-flight meals, passengers flying on Bangkok Airways will never fly to their destination on an empty stomach. Meals served on board are prepared and delivered with the highest level of food safety standards. On longer flight routes, passengers are given different meal choices to choose from.