Construction Begins on Capital's New Ground Handling Building
The building, when complete, should help Phnom Penh International Airport cope with increased traffic and related increased needs of Ground Handling equipments.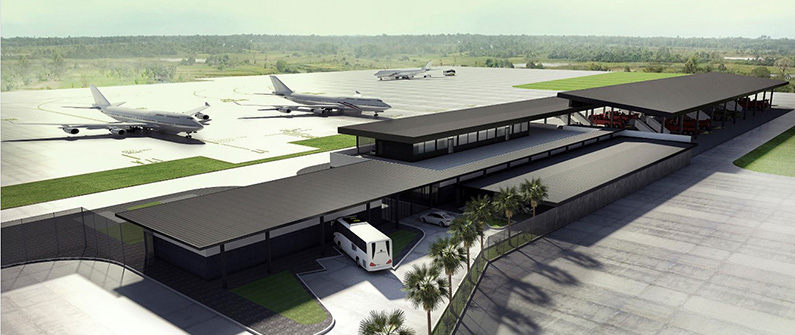 As traffic continues to grow in the Kingdom, Cambodia Airports has proactively undertaken several internal projects to ensure continuously smooth operations in the future.  
In mid-October, construction began on a new ground handling building at Phnom Penh International Airport. The building, which will be completed by mid-2019, is expected to help the airport cope with traffic growth, as it provides a larger area for ground handling operations and equipment storage.  
The building will also include a central meeting area where staff, managers, partners and stakeholders can gather to share information and outline duties for the day, in turn strengthening team camaraderie and positively impacting the airport's daily operations.