DESTINATION OF THE MONTH
Fly to the Southern paradise of Phuket
Starting this June, travelers can take advantage of direct flights between Phnom Penh and Phuket for under $100 round trip with Thai AirAsia.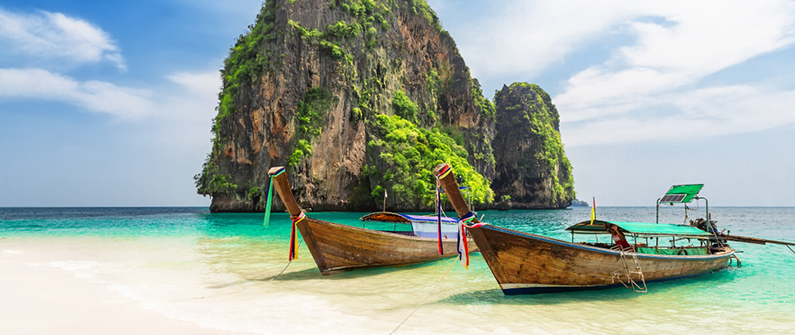 Thailand is renowned for offering the best of sea, sun and sand - and Phuket is among the most popular attractions for all three. Once a hub of regional maritime trade, Phuket offers heritage, world-renowned diving sites, distinctive architecture and delicious cuisines.
In addition to the more than 30 beaches on offer, the island is also home to dozens of attractions for the adventurous traveler including themed boat tours on the gorgeous Andaman Sea, swimming with dolphins and hiking through the many national parks.
The sparkling beaches and crystal-clear waters of Thailand's famous island are now more accessible than ever before. Beginning June 1 through October, Thai AirAsia is offering direct flights from Cambodia's capital to Phuket for the first time ever - with prices starting at just $36 per one-way ticket.
Take advantage of the new morning flights, on offer four times weekly, and experience the nightlife, culture and natural beauty that Phuket has to offer.
More information: www.tourismthailand.org