DESTINATION OF THE MONTH
Traverse Taichung
Book a direct flight with Cambodia Airways to explore all this Taiwanese city has to offer.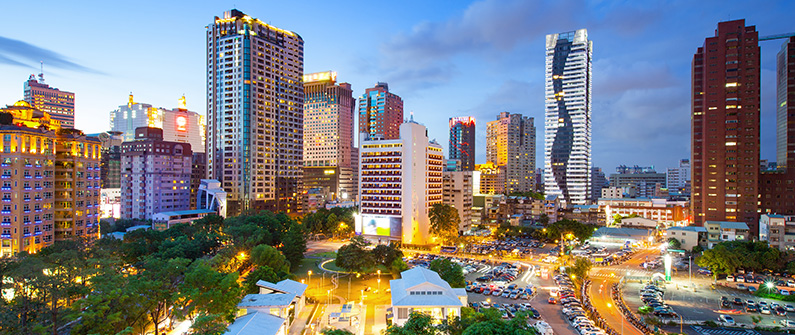 Find the city of Taichung nestled along the western coast of Taiwan, an area steeped in culture, nature, and nightlife. A city renowned for its blossoming gardens and wild corridors, travelers to Taichung can visit the ongoing World Flora Exposition—open through the end of April—to see fields covered in multicolored flowers.
Taichung is a city rich in culture, where Japanese influence is interwoven into the city's love of art and nature. Those interested in the arts can visit the Cultural and Creative Industries Park, where interactive workshops allow visitors to create their own artworks, or can visit the museums of fine arts, culture, and literature nearby. 
Cambodia's airports are currently linked to Taiwan by regular flights offered by five different airlines. As most flights land in either Taipei or Kaohsiung, Cambodia Airways became the first airline to offer direct service to Taichung when it launched its inaugural flight to the city on November 21 this year. Taichung is the third international destination and second destination in Taiwan for Cambodia Airways, in addition to its regular flights to Taipei and Macau.
Travelers interested in witnessing the beauty of Taichung's flora exposition, renowned greenways, hot springs, wetlands, temples and night markets can book direct flights out of Phnom Penh or Siem Reap twice weekly with the Kingdom's local carrier.
Book your flight to Taichung: www.cambodia-airways.com
What to do in Taichung: https://travel.taichung.gov.tw