DESTINATION OF THE MONTH
Glittering Guangzhou
Experience the historic beauty, limitless shopping and Cantonese cuisine on offer in this sprawling metropolis.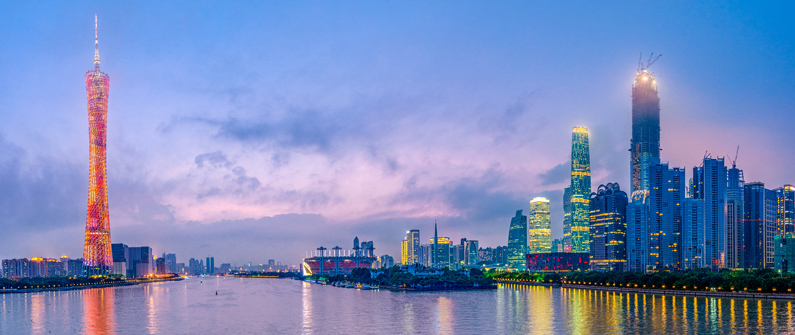 Guangzhou, known by locals as the 'City of Flowers', is a blossoming destination tucked along the banks of China's winding Pearl River. Thanks to regular flights to this city from both Phnom Penh and Siem Reap airports, Cambodian travelers have had the opportunity to explore Guangzhou since daily service began more than a decade ago.
While flights between Guangzhou and Phnom Penh were initially launched in early 2004 by China Southern Airlines, there are now scheduled flights on offer in every season of the year, as six airlines have begun operating routes to this sprawling Chinese city. Locally-founded JC Airlines, which launched just last month, began offering thrice-weekly flights between Guangzhou and coastal Sihanoukville on September 9.
As one of the biggest and most populous cities in China, Guangzhou offers attractions for every type of tourist. Gleaming steel towers stand alongside the city's historic old temples, which remain preserved for exploration by architecture and history lovers alike. As the home of traditional Cantonese food, Guangzhou is a food lover's paradise, with more restaurants per capita than in any other city in China.
The city's thriving shopping centres, markets and outlets also make it a prime destination for avid shoppers. Guangzhou is home to the oldest and largest trade festival in China, the Canton Fair, which will see thousands of vendors and buyers converge on the city come mid-October. For those interested in joining in the shopping at the upcoming festival, it is possible to fit it into your schedule; Cambodia Airports offers options for travel to fit even the most hectic of lifestyles.
More information about Guangzhou:  http://english.gz.gov.cn/
More information about Canton Fair 2018:  www.cantonfair.net/