DESTINATION OF THE MONTH
Joys of Jakarta
Fly direct from Cambodia to Indonesia's capital for the first time to soak in all the sprawling city has to offer.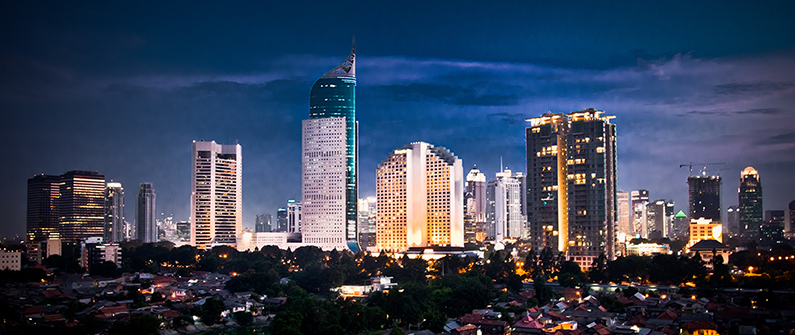 A city of stark contrasts, the 10-million strong megatropolis of Jakarta is home to modern skyscrapers and old shanty towns, luxury dining options and delicious street food stalls, and an array of ethnicities and traditions.
Known to be a popular hub for travelers interested in visiting Indonesia's gorgeous islands and beaches, the city is an attraction unto itself. 
In Kota Tua, the old city, tourists can bask in the colonial charm of the Dutch-era mansions, visit the stately Jakarta History Museum and walk along the harbor to see the colorful traditional sailing ships that line the dock. 
Further into the city center, take in the stunning views of the Welcome Monument, one of Indonesia's most historic landmarks. Wander through the Surabaya Street Market, where 100 streetside stalls sell anything from antique clocks to statues and ceramics, or visit Glodok, one of the largest Chinatowns in the world, to taste the hundreds of dishes on offer at the Petak Sembilan Traditional Market. 
A city of sweet eats, massive shopping malls and exciting nightlife, travelers can now visit Jakarta more easily than ever in just three and a half hours via direct flights out of the Cambodian capital, recently launched by Citilink and on offer three times a week.
Book your flight: www.citilink.com
More information about Jakarta: http://jakarta-tourism.go.id
More information about Indonesia: www.indonesia.travel