Eat, drink, and be merry at Phnom Penh's fully functional Dining Gallery
With the launch of its seventh restaurant, the new dining gallery is now fully operational -and already proving popular.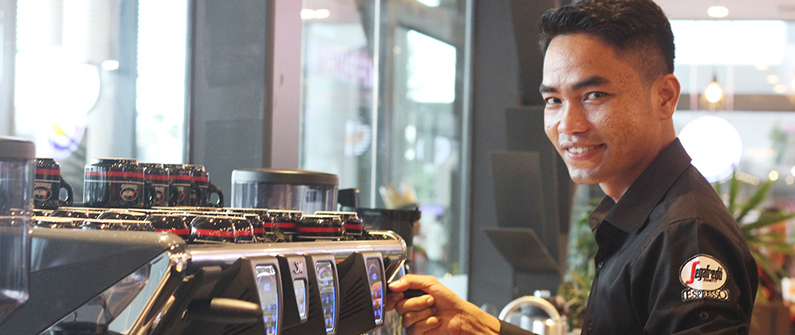 There are few aromas as enticing as that of a good cup of coffee. On August 31, the smell of roasting beans and piping hot espresso was even more prominent than usual in the Phnom Penh International Airport, as coffee shop Segafredo began brewing its signature drinks in the airport's brand new dining gallery.
Offering Italian coffee, freshly made sandwiches and mouthwatering cakes, Segafredo became the seventh and final restaurant to begin operations in the gallery, marking the start of a new era of food and beverage options for airport passengers.
Crowds of both departing and arriving tourists have already begun to patronize the gallery, which offers dining options for every type of traveler. Complete with western foods like burgers and pizza as well as healthy meals like salads, the gallery proudly offers dishes from the Asian region in the form of Korean, Japanese, and Chinese cuisines.
Dining Gallery is opened everyday from 8am until late
More information: http://pnh.cambodia-airports.aero/