Passenger growth reflected in new winter schedule
As all three airports continue to see increased foot traffic, several airlines have launched new routes to prepare for the busy winter season.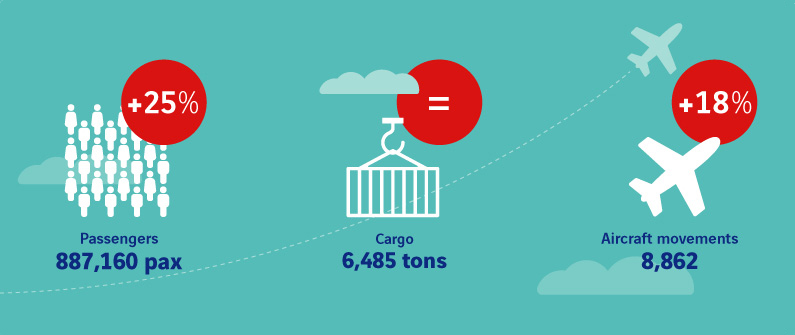 October was a month of considerable growth for Cambodia Airports, as all three airports experienced a 25% average increase in passengers.  
Sihanouk International Airport again led the charge in growth, as it welcomed 161% more passengers than October last year. Phnom Penh experienced a respectable 37% growth in passengers, while Siem Reap saw a 2% boost in foot traffic.  
The winter months are likely to reflect even more growth, as several airlines have increased their service to the Kingdom in preparation for Cambodia's busy tourist season. 
Phnom Penh International Airport has seen three airlines increase their routes to four different Chinese locations. Xiamen Airlines began daily service to Phnom Penh and Spring Airlines started offering four weekly flights out of the capital to Shantou. China Eastern Airlines also increased its flight frequency, from once to twice daily between Phnom Penh and Shanghai, and from thrice weekly to daily flights between Phnom Penh and Kunming.  
Out of Siem Reap, Lucky Air has launched thrice weekly flights to Kunming, and Hong Kong Express Airways has increased its frequency to six flights per week.  
Sihanouk International Airport is also attracting increased routes, mostly to Chinese destinations: Ruili Airlines now offers daily flights to Fuzhou and twice daily flights to Kunming, while Sichuan Airlines has begun twice weekly flights to Chongqing and Hainan Airlines has launched twice weekly flights to Shenzhen. Air Asia has also begun daily routes out of the coastal city to Kuala Lumpur. 
Follow Cambodia Airports on Facebook: www.facebook.com/cambodia.airports