Phnom Penh and Sihanoukville upgrade their parking capacity
The Phnom Penh and Sihanouk International Airports have let out their "aprons".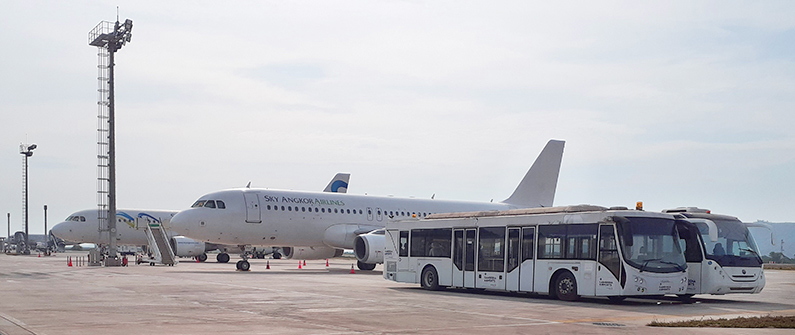 The aprons, meaning the area with parking, had been busy due to increased air traffic in both airports. This infrastructure project expanded the area to include two more parking stands in Sihanoukville, bringing the total to eight, as well as adding one small aircraft. The new space will also have room for repairing existing stands to keep everything running smoothly. Phnom Penh added a whopping 13 new parking stands in 2019!
Follow Cambodia Airports' activities on Facebook