SHOP OF THE MONTH
Amazing Cambodia's handcrafted goods for sale in Sihanouk International Airport
Renowned for its wide range of local brands and products, the shop is the first to begin selling souvenir goods at Sihanouk International Airport.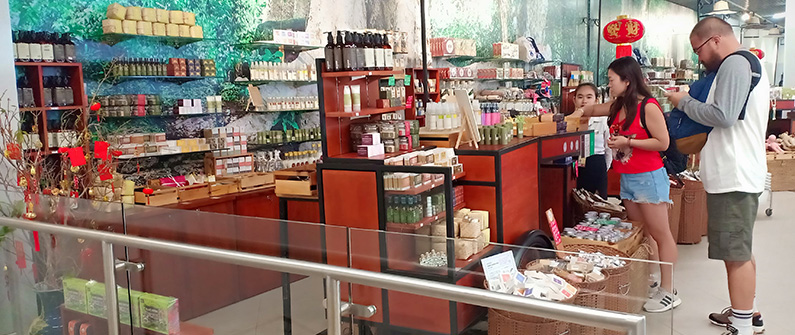 At Amazing Cambodia, there is one driving goal: putting Cambodian goods on the global map.
Established in 2009 by Japanese founder Wakana Nukui, the shop is the result of Nukui's love for Cambodian culture as well as his high, Japanese-quality standards. All goods are made with safe, localized ingredients and materials that are natural and healthy, from skin care products to delicious sweet treats.
The shop began selling from three trolleys at Sihanouk International on December 22, 2018, and the goods on sale are already proving popular among travelers. Angkor Cambodia's cookies – which are made without chemicals or preservatives, completely fresh and packed with superfoods like coconut oil and lotus fruit – are the most popular items for sale, while the shop's Cambodian knit dolls and natural skin care products have also attracted customers to the new location.
With two successful stores established in Phnom Penh, Angkor Cambodia is confident that the expansion to Sihanoukville will be equally as successful, if not more so. The airport has seen booming business in the past year and will continue to attract visitors in the future – and as Chinese tourism to the city increases, Cambodia Angkor hopes to spread notice of the Kingdom's premium products to the Chinese market.
"Sihanoukville will be a key place to expand on our mission, 'Proud of Cambodia, Cambodia to the World'," Nukui said. "We hope to be able to contribute to Cambodian society and to the Kingdom's people."
More information about Amazing Cambodia:
http://amazing-cambodia.com
www.facebook.com/amazingcambodiatotheworld/