DESTINATION OF THE MONTH
Shenzhen connections
Pearl Delta metropolis and financial hub is linked to all three of our airports as economic and cultural ties between the China and Cambodia deepen.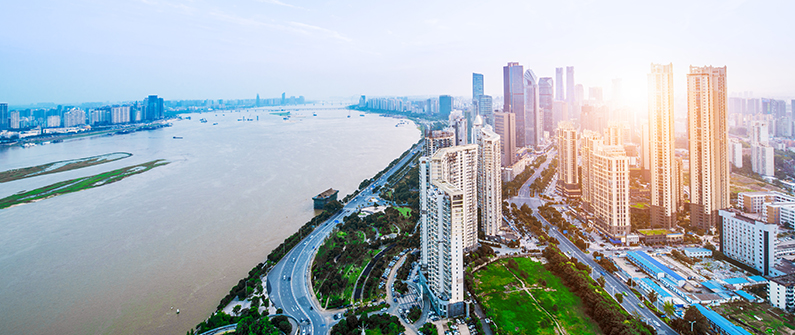 With five airlines now operating between Cambodia and Shenzhen, access between Cambodia and China's financial and manufacturing hub has become increasingly convenient. Passengers can now choose from daily flights between both Siem Reap and Phnom Penh and the Chinese city of more than 10 million people.
Twice weekly flights also connect the city, home to China's first Special Economic Zone, to Cambodia's emerging manufacturing center – Sihanoukville.
Spring Airlines opened the first direct route between Shenzhen and Cambodia in September 2016, with three flights a week to Siem Reap. Since then more than 304,000 passengers have taken the two-hour flight between Cambodia and Shenzhen.
Four Chinese carriers – China Southern, Hainan Airlines, Shenzhen Airlines and Spring Airlines – now offer daily flights between Phnom Penh and Shenzhen, while China Southern Airlines has joined Spring with flights between Siem Reap and Shenzhen. In March of this year, Hainan Airlines opened the first route between Shenzhen and Sihanoukville.
More information about Shenzhen: http://english.sz.gov.cn/tis/