SHOP OF THE MONTH
Claycult: Handmade ceramics that honor Khmer culture
With a goal of sustainability for its local employees, Claycult Cambodia plans to reach international markets through its new store in Siem Reap International Airport.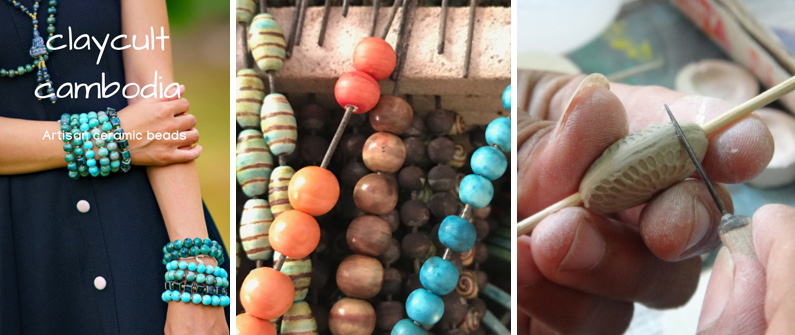 From the digging and production of the clay, to the coloring and kiln-fire processes, Claycult Cambodia ensures that each piece of its jewelry is expertly handcrafted and carefully designed. More than offering brightly painted ceramic jewelry and beads, the business is dedicated to providing for its local employees and allowing them access to education and training.
The store's location in Siem Reap International Airport, which will celebrate its opening on June 5, promises to give the brand a platform by which to share the work of local artisans with travelers from around the globe, highlighting what it is that makes Cambodia unique.
"We offer the discerning traveller a genuine handmade Cambodian product of original and creative design," said Lucienne Manzart, creative director of Claycult. "Perfect for last minute gifts, our items are colorful, unique and easy to carry."
Visit the Claycult Cambodia store, located in the international departures terminal at the Siem Reap International Airport, to secure yourself a slice of culture in the form of a beautiful beaded bracelet, necklace or pair of earrings.
More information: 
Claycult - Siem Reap International Airport at International Departures
Open from 7am to 11pm
www.claycult.com -   https://www.facebook.com/ClaycultCambodia