SHOP OF THE MONTH
Smateria's uniquely Cambodian appeal
Cambodian social enterprise is finding global success with its socially responsible business model and creatively designed bags and accessories.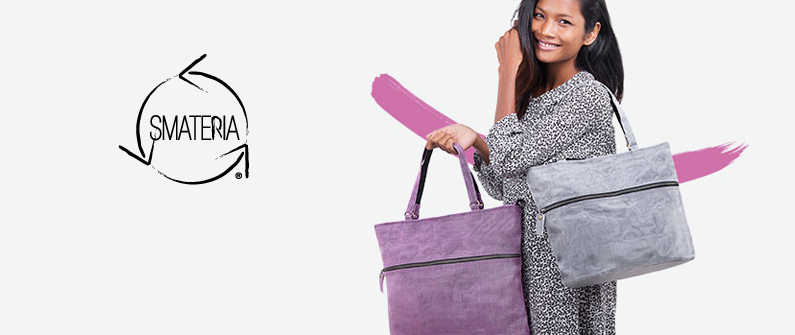 Since its launch in 2006, Smateria has expanded to five outlets in Cambodia, including shops in the international departure lounges of both Phnom Penh and Siem Reap airports, while offering online sales to customers around the globe.
The made in Cambodia brand relies primarily on recycled materials to make a wide range of stylish products, including handbags, shoulder bags and backpacks for fashion conscious adults as well as children.
The social enterprise now employees 130 workers, about 85 percent of them women. Employees receive health insurance and above average wages, as well as in-depth training on professional and personal development. They also benefit from an on-site nursery, kindergarten and after-school service for their children.
With rising demand for its products, Smateria's shops have expanded at both Phnom Penh and Siem Reap international airports, demonstrating that with a bit of creative flair, a socially responsible business model can be a key to success.
Opening hours: Monday to Friday – 9am to 8pm Saturday to Sunday – 10am to 6pm