A sizzlin' summer at Cambodia Airports
Despite being the "low" tourist season, the airports welcomed nearly a million passengers last month.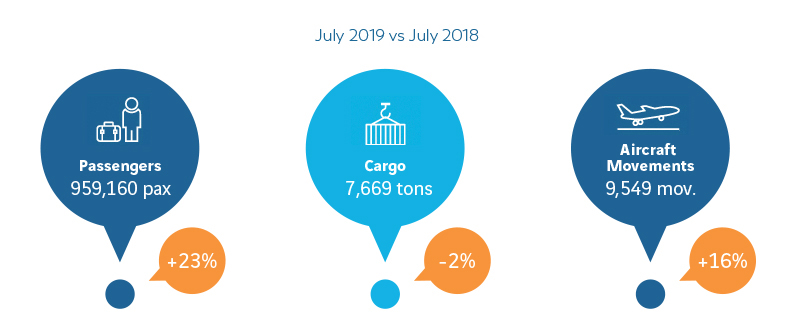 Together, all three airports welcomed more than 959,000 passengers in July, a 23% increase compared to the same month last year. More than half of the Kingdom's passengers traveled through the capital, which saw boosts of 10% and 21%, respectively, in domestic and international travelers.
Sihanouk International Airport, in keeping with its consistent exponential growth, saw nearly 200,000 people – an increase of 310% from the year before – as international travelers ballooned by 389% and domestic tourism grew by 78%. 
Though Siem Reap International has seen a decrease in passenger rates due to a reduced frequency of flights during the low season, the load factor has steadily increased, by about 3% this past month, and flights continue to consistently be more than 65% full. 
More information: www.facecook.com/cambodia.airports
Check out August's traffic trends here.