TOP DESTINATION PICK
Light the lights, float the boats: November is Cambodia's time to shine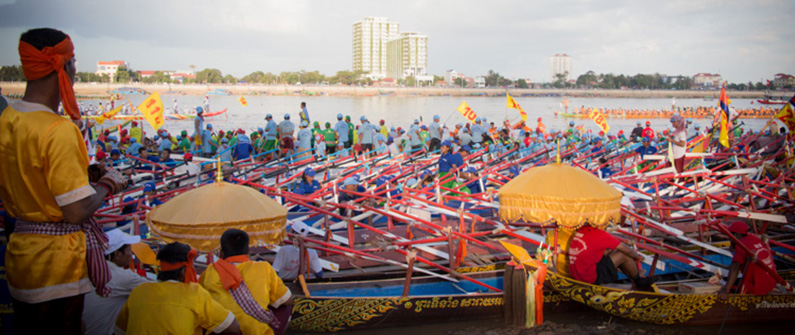 Cambodia is the big draw 
Close to Cambodia Airports' heart is the Kingdom's annual celebration of Bon Om Touk, or Water Festival (Nov. 10-12). The holiday celebrates the changing flow of the Mekong River and Tonle Sap lake which marks the end of the rainy season. Though festivities take place across the nation, the biggest by far will be in the country's capital, where millions come to Phnom Penh's riverfront to watch three days of long tail boat races. Villages from around the country send boats to represent them in the races, so the whole nation is present in the friendly competition.
Carrying on the celebration after Water Festival ends will be Arts4Peace Festival, hosted by Cambodian Living Arts (CLA) (Nov 14-24). The ten-day event, located in venues around Phnom Penh, is a showcase of Cambodian arts and culture – including dance, film, and theater – taking place 40 years after the fall of the Khmer Rouge. 
Of course, flying to Phnom Penh is easy from either of the other two Cambodia Airports, as well as from every country in the region and beyond. Everybody can come!