TOP PICK DESTINATIONS
The Christmas season is the time to fly the region (and world!)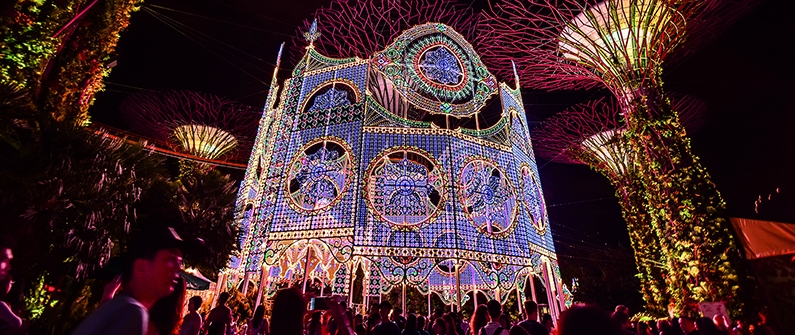 Let it snow! Let it snow! Let it snow! The Christmas season is replete with songs about "winter wonderland" – twinkling lights, holiday shoppers, and, of course, the silent beauty of fallen snow. But for those of us in the Kingdom of Wonder, we have fewer opportunities to experience the traditional sights, sounds, and smells of the season.
Fortunately, we are easily connected to other countries in the region that make a fete of the Christmas holiday.
Singapore's Christmas Wonderland is held in its Gardens by the Bay, so its lit-up "buildings" are appropriately set between the giant electric "trees". For the traditional winter chill, they've scheduled snow storms and set up an ice skating rink. Jetstar and Singapore Airlines have daily nonstop flights between Phnom Penh and Singapore, making this Christmas village very accessible.
Head to the north
Tokyo has two different Christmas markets that seem plucked from an old German postcard–in Roppongi Hills and Hibiya Park–and there's one in its neighboring city to the south, Yokohama. To the north, Sapporo also has a German Christmas market, in honor of its "sister" city connection with Munich.
Korea's Seoul seemingly covers every kind of park in lights to create a mythical feel. Everland and Lotte World, two large amusement parks, transform their decor and rides into a winter wonderland and host light shows and the big man himself! The Garden of Morning Calm takes a natural herb garden and makes it glow fluorescent under blacklights.
...and the other side of the world!
But of course, one doesn't need to stay in Asia to celebrate the Christmas season. With the new partnership with Korean Air and Delta, for example, travel to major U.S. cities will provide the cold that makes their Christmas markets' hot cider that much more delightful.