Watch out for Casio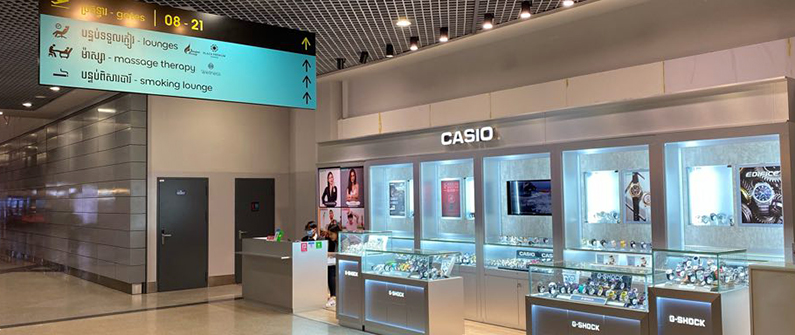 Popular watchmaker Casio has popped up in Phnom Penh International Airport at the international boarding lounge and will be spending time there until the end of October. Check out their latest selections during the stores' all-day opening hours of 7am to 11pm.
Indulge in cravings – and savings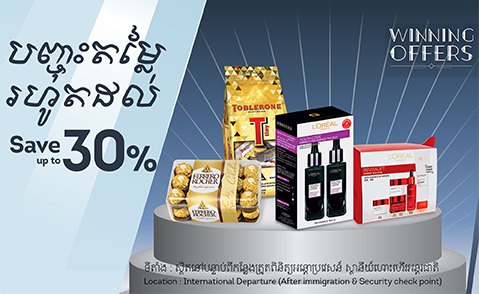 Dufry says "Treat yourself"
From now through the end of March, Dufry airport stores have up to 30% off of products that make us feel like we're giving ourselves a hug – quality chocolates and luxury face creams. It's important to take time for yourself, to enjoy life's little pleasures, and the classic options for doing so – little Swiss chocolates and facial treatments that return skin to a youthful look – are perfect ways for knowing that you're taking care of you.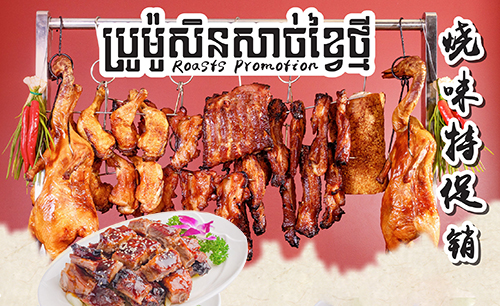 Where's the beef?
Airport F&B provider Emcat is having a mega sale on huge platters of grilled meats. From beef lok lak to BBQ pork to roasted duck and Hainanese chicken platters, they've got the tastes of your entire family covered in one mouth-watering spot until the end of March.
Follow Cambodia Airports' activities on Facebook for latest promotions and offers.