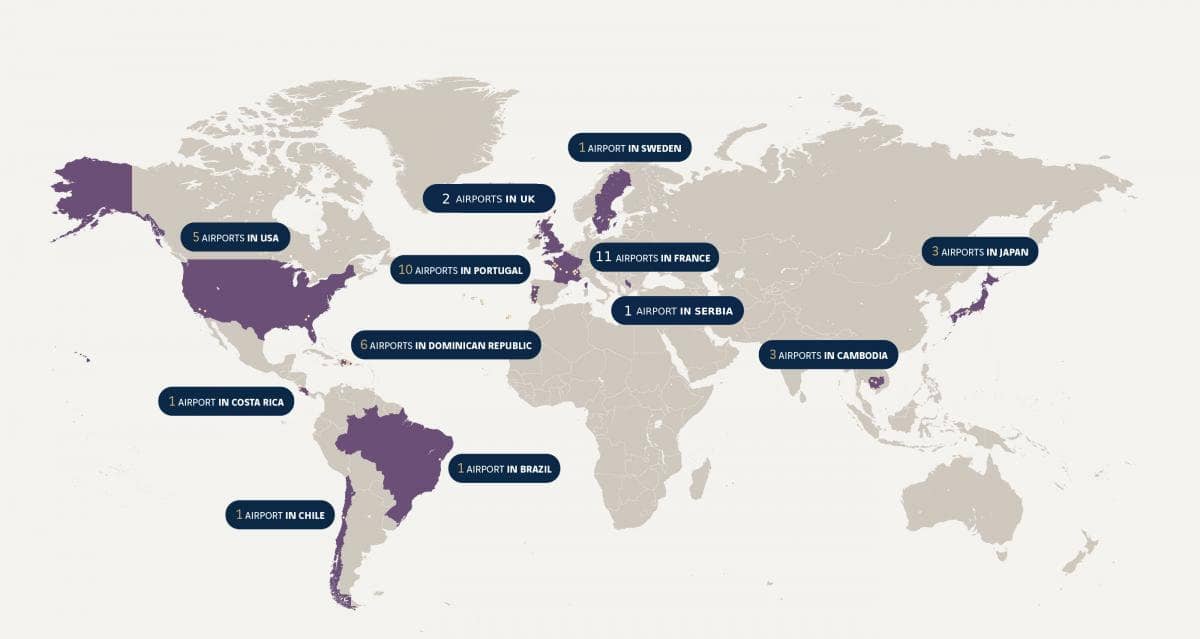 VINCI Airports, a presence in Cambodia from 1995
Cambodia Airports is subsidiary company of VINCI Airports, a top 5 global player in the international airport sector.
As a global integrator, VINCI Airports manages the development and operations of 46 airports located in France, Portugal (including the hub of Lisbon), United-Kingdom, Sweden, Cambodia, Japan, United States of America, Dominican Republic, Costa Rica, Chile and Brazil. Served by more than 250 airlines, VINCI Airports' network handled over 180 million passengers in 2017. 
With more than 20 years of operating presence in Cambodia, during which the Group has invested $500 million, VINCI Airports now operates Phnom Penh, Siem Reap and Sihanoukville airports. Financial commitment and proactive cooperation with local stakeholders - through initiatives like its support for Khmer crafts - have contributed to doubling the traffic passing through Phnom Penh and Siem Reap and promoting the country's tourism industry.
Through its expertise as a comprehensive integrator and the professionalism of its 12,000 employees, VINCI Airports develops, finances, builds and operates airports, leveraging its investment capability, international network and know-how to optimize the management and performance of existing airport infrastructure, facility extensions and new construction.
In 2017, its annual revenue for managed activities amounted to €3.2 bn, for a consolidated revenue of €1.4 bn.
More comprehensive information is available on vinci-airports.com